A Compliance Program is mandatory and must be fully implemented by November 28, 2019. 
RYTES can help ensure that you are legally compliant and establish a more effective program.  The Patient Protection and Affordable Care Act of 2010 (PPACA) Healthcare Reform law mandates that every nursing home establish a compliance and ethics program that is "reasonably designed, implemented, and enforced so that it generally will be effective in preventing and detecting criminal, civil, and administrative violations under [Federal law] and in promoting quality of care." Public Law 111–148 § 6102.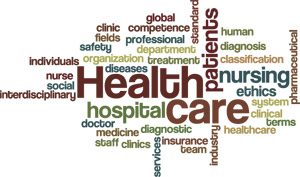 ALL PROGRAMS MUST INCLUDE THE FOLLOWING ELEMENTS:
What is "reasonably designed" and what does the requirement that your program to be "effective" mean?  It means that you need to expect to be audited, either before or after an incident occurs.  There is no definitive prescription for the fulfillment of this requirement, but enumerated elements include:
Establishment of Standards and Procedures
Appointment of Compliance Officer(s)
Due Care in Delegation of Authority
Training and Education Programs
Reasonable Steps to Achieve Compliance
Consistent Disciplinary Enforcement
Appropriate Responses to Offenses
Periodic Reassessment of the Program
RYTES provides over 19 publications for you to utilize as the organizational structure for your program.  We provide everything from a compliance and ethics manual to training programs to compliance checklists to a "Red Envelope" program which is a safety net should an investigator enter your facility.
RYTES strives to provide exceedingly prompt and robust product support and customer service to help ensure our products and  your program are operating and being utilized to their fullest capability.  As requested and agreed, RYTES will participate in compliance meetings, assist your QAPI Committee in evaluation of major indicators and predictors of quality care and compliance.  We provide training material and live support to investigations and provide tools for assisting in assessing success. RYTES also provides reminders to utilize our products and systems, updated versions of attestations, Business Associate Agreements and a host of other compliance and ethics material and functions.  
RYTES will use our understanding of the healthcare industry, along with its relevant laws and regulations, our depth of personnel and systems, and our understanding of the complexities of your business to help you design, implement and monitor an effective compliance and ethics program that conforms with the Law and is tailor-made for your specific needs.  We will also speak up on your behalf if anyone questions your dedication.