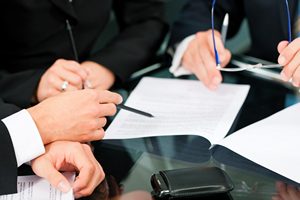 The NORM:  Large verdicts, average expenses and settlements, per nursing home professional liability case over $210,000,  (when you do not count anything over $1 million), litigation (without a clear end-game strategy or a focused direction) costing operators their viability, profitability or taking funds that could otherwise be spent on direct patient care, improving equipment and technology, investing in building improvements, etc….  This year we saw a 200 million dollar nursing home professional liability verdict awarded for the wrongful death of a 92-year-old wheelchair-bound woman who suffered from dementia.  AON predicts another year of increased severity of outcome.
The RYTES Way: We manage litigation strategy and cost and help deter lawsuits so that facility revenue can be used to improve patient care, physical plant and reward those who work hard at providing the highest level of care practical.  Our principals have successfully managed hundreds of liability suits in some of the most difficult states in the Union, while helping to protect corporate integrity to ensure that any potential verdict has minimal impact.  Our total cost-per-case has been less than a quarter of the national norm, our principals are responsible for defense verdicts and we have reduced lawsuits by up to 90% in the first year of involvement.
Plaintiffs' attorneys are expending funds seeking to follow the financial trail of the nursing home revenue, attempting to pierce through corporate veils and find related companies and individuals with deeper pockets to call successors, alter egos, third party beneficiaries, or merely defendants.  RYTES understands and, in litigation, reacts when the senior counsel for the OIG says, "What we are hoping to do is change corporate behavior by holding individuals accountable", or the paper read by your potential juror reads, "Nursing homes hiding under ownership layers", "Nursing homes horror stories" or the like, leading into a story about "victims" who should be able to collect from "evil" nursing home owners.
We also understand that not-for-profits are finding themselves distracted from their missions and without adequate funds to improve, expand, and fulfill their goals.  For-profits are similarly burdened, having to direct time, energy, and resources to defend – and in many cases settle – cases with questionable merit. Litigation costs average nearly 3% total medicaid reimbursement on a PPD basis.
Working with your team, we help advise when to work up a case, when and how to engage in settlement discussions, what defenses may have appeal and which may not, how to counteract the 'profit over people' and the condemnation of the facility put forth by Plaintiff's counsel to distract from the weak facts of their case and when to spend or refrain from spending money.  More holistically, we evaluate corporate structure and, as part of an effective corporate compliance program, monitor and document employee sentiment and performance in areas such as fall with injury and pressure ulcer/wound care, which are believed to be the primary complaint in almost half of the suits filed and more than half of the total settlement amounts paid to Plaintiffs.  In short, RYTES Company can help reduce your litigation costs.