The Principals of RYTES Company have acted as facility and/or owner's spokesperson in dozens of complex situations including: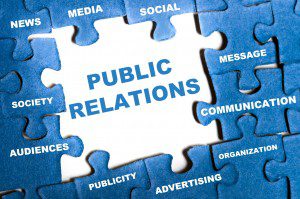 Emergency Facility Evacuation;
Isolated or systemic care crisis;
Government Investigation;
To improve facility or owner/operator's image with regulatory bodies;
During periods of labor unrest or organization;
Acquisitions and divestitures;
Insurance claims;
Natural disasters; and
Matters before Government Regulatory Agencies.
Our clients often find that their employees have different areas of expertise and utilizing them as spokespersons pulls key employees away from other essential functions.  Owners are often too busy or too protective of themselves to stand in the spotlight as a spokesperson.
Unfortunately, a crisis by its nature is usually unexpected so finding a trusted and effective spokesperson when you need one is often impracticable unless you have a pre-existing relationship. Typically, RYTES Company does not act as a spokesperson for a person or entity with whom we are not familiar and we do not expect that you will trust us to speak on your behalf concerning important issues without your being familiar with RYTES Company and the people who form our backbone.
RYTES Company will proudly provide spokesperson service in conjunction with or independently of crisis management or our other services, when you are a member of the RYTES Family of Clients.  Through our relationship we get to know our clients, your sensibilities, and strengths and are proud to help those who are making efforts to run quality operations get the positive recognition they deserve and avoid the negative impact that the wrong approach can often bring.