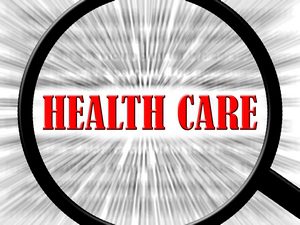 RYTES Company is a full-service, results-driven, and technologically up-to-date Healthcare Compliance Firm whose professionals make themselves available to our clients 24/7 for all of your compliance needs. The firm services over 500+ Nursing Homes and Assisted Living Facilities in twenty-nine states including the District of Columbia. In addition, RYTES services Physician Groups, Home Health Care Agencies, Behavioral Health, Telemedicine, Financial Services, Pharmacy Companies, Ambulance Companies, and other Ancillary Companies. RYTES Company provides practical and effective compliance and ethics training and programs, as mandated by the 2010 Healthcare Reform (PPACA), reduces professional liability exposure by effectively managing cases; and offers Crisis Management and Spokesperson Services on an as-needed basis.
_
Begin your Compliance & Ethics Program
_
_

The
size and diversity
of our client base coupled with the wide range of services
we offer and the diverse experiences of our staff, provides us an exceptionally
comprehensive view of the Healthcare field. It also allows us to serve as a repository
of
knowledge and information
which, compounded by our intense focus on staying
current with the latest legal developments, helps us
keep our client
s
ahead
of the curve

and above the pitfalls that await.

_

We combine data technology with nursing, operational and legal know how.
Having a team of professionals with a thorough understanding of the Healthcare industry as well as the controlling laws and regulations to help you navigate your business in today's climate of heightened law enforcement activity is increasingly essential. Tracking data is likewise essential. Gone are the days where one can, or should say, "I technically complied" or brag, "I am more sophisticated than the Government." Gone are also the days where one can rationally say, "the worst that could happen is I pay a fine." The staggering enhancement of enforcement tools and punishments – including steep monetary penalties, incarceration, and permanent exclusion from healthcare programs – at the disposal of law enforcement agencies makes the potential risk of legal action overwhelming. You need to be prepared, at a moment's notice, to effectively demonstrate your efforts, sincerity of purpose and success of outcome to prevent even the appearance of impropriety—being perceived as non-compliant or, worse yet, lacking the desire to be compliant, can be disastrous. Furthermore, with the recent broadening of intent-based statutes – whereby you can technically be compliant and have still committed a crime – the exponential increase in governmental enforcement efforts and the increasing use of cameras and whistleblowers in prosecutions, your compliance efforts must be strong, effective, and clearly demonstrable.
RYTES Company can help propel you to achieve these goals. Our multi-faceted groups of professionals have distinguished themselves by synthesizing the business and legal spheres in a way that enables them to offer our clients uniquely creative approaches to address the myriad of issues that arise in operating a nursing facility. We will work with you to assist in developing a cost-effective, quality-driven path to sustained success.
_